Instructions for Heartbeat Baby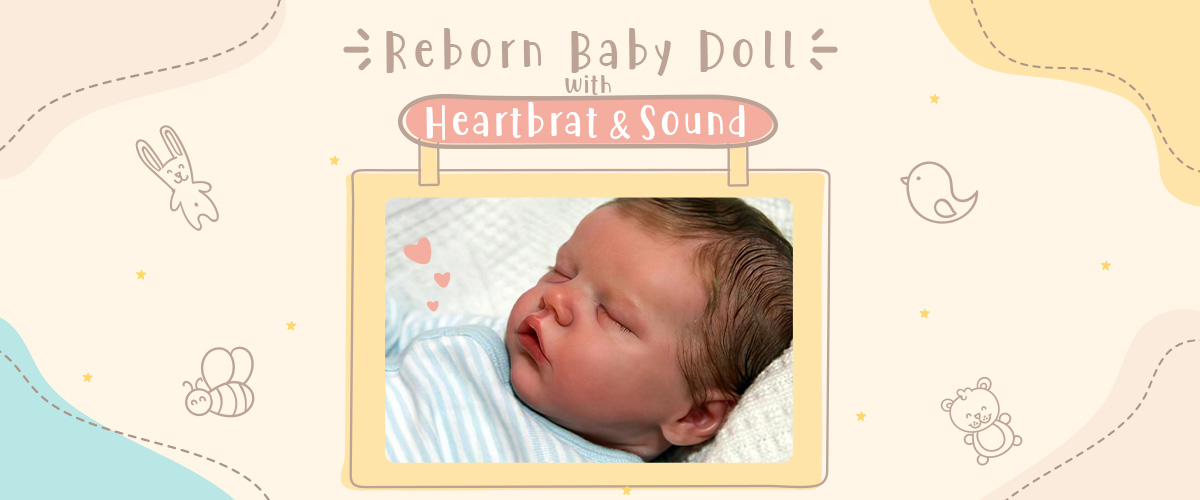 Yes, our "heartbeat" baby doll is coming! Dolls with heartbeats and coos will be more like real-life babies. There's nothing as heartwarming as a sleeping baby breathing while she peacefully dreams the night away! Cloth and silicone body available, take her home today!

Heartbeat Reborn Dolls Features:
This little darling Real Soft Touch® heartbeat doll has hand-rooted or hand-painted hair depending on the doll series. You can dress up the doll as you like.
Heartbeat baby doll has a soft cloth body, a baby powder scent and is weighted to feel like a real baby in your arms.
Every reborn dolls comes with a cute outfit, bottle and pacifier. The heartbeat doll has have NO PRIVATE PART.
Requires 3 "AAA" batteries (included).
If you stop playing for a long time, please push the black button above the movement to turn off the function.
The "Heartbeat" Doll is unwashable, please keep the doll away from the fire and do not try to take out electronic components except under special circumstances.
Instructions for use
(Only Cloth Body Doll + Heartbeat Options)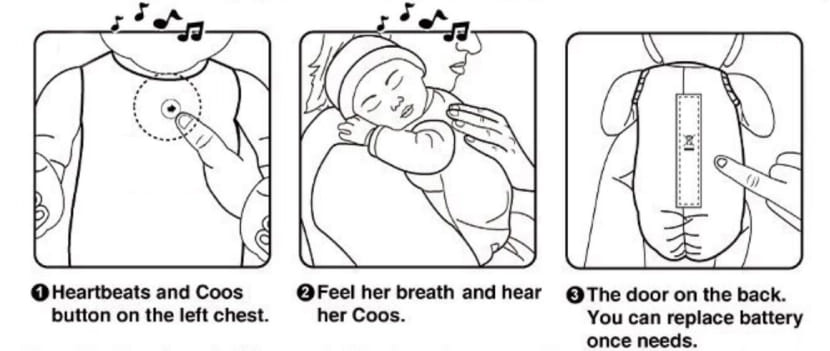 Fill your arms with a bundle of love with this interactive baby doll who "sounds" and has a "heartbeat", created by Rebornartdoll®.